Wedding Photography With Rina Chae/Ji Hyun Kim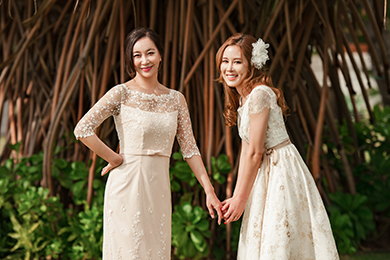 Wedding Photography With Rina Chae/Ji Hyun Kim
Roo'Roo'Ra's Rina Chae and Ji Hyun Kim celebrate their friendship during Ji Hyun Kim's wedding photoshoot.
We were excited to help plan Roo'Ra's Rina Chae's wedding in Hawaii.
Her long-time friend and fellow Roo'Ra member, Ji Hyun Kim joined her for her wedding shoot
as they celebrated their wonderful friendship.
Roo'Ra was a famous hip hop K-Pop group in the 1990s.
Check out the beautiful magazine-like photos during their collaboration with IDO Wedding.