ABOUT
Because IDO Hawaii Wedding & Beauty has combined a dress shop and a salon, there is no need for a lot of movement on your part, and you can receive all services comfortably in one place. We are confident that we can provide a dress and makeup style that strongly reflects the trends the bride and groom find attractive. Moreover, because our shop is located at the entrance of Waikiki, we are easy to find and you can drop by with ease.
**
1888 Kalakaua Ave 104
Honolulu Hawaii 96815
Waikiki Landmark
Walking Route
Search "I DO Hawaii Wedding & Beauty" or "1888 Kalakaua Ave. C104" on Google Maps.
Driving Route
Search "1836 Ala Wai Blvd" on Google Maps. The parking lot is in the back of the building.
Check under Location and Shop Gallery for the photos of the parking lot entrance and building.
Where to Park
Validated parking in the Landmark Shops parking structure is accessible from Ala Wai Blvd only. Here are directions on how to find our parking structure.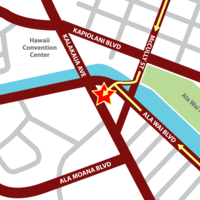 1Although our address is Kalakaua Avenue, access to parking in our building is through Ala Wai Blvd. behind the Waikiki Landmark.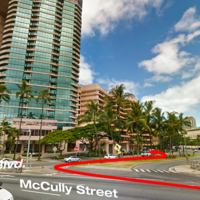 2From McCully Street, merge onto Ala Wai Blvd. using the middle right-turn lane shown in this photo.
3Stay in the far left lane of Ala Wai Blvd. and look for the Landmark Shops entrance.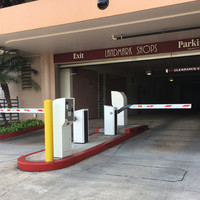 4Look for the Landmark Shops sign above the parking entrance. Please take a parking ticket from the unattended gate.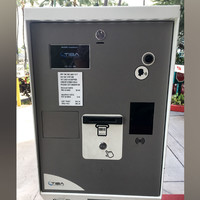 5Parking entrance – Take a ticket from them unattended parking ticket dispenser. We will partially validate your parking ticket. The rate is $0.50 per 30 minutes.
6Parking exit – Insert your partially validated ticket into the unattended parking meter. The rate is $0.50 per 30 minutes. The machine accepts credit cards only.

Location and Shop Gallery